We moved into our new house 6 months ago. It was a blessing to see God provide for us in the whole moving process. We have loved being able to host many ministry events here and use our home for His glory.
Most of our friends never saw the house before we updated it, as we didn't move in until much of it was changed. It was built in the late 80's and had some original 80's flair. The house had peach tile throughout most of it, with off white burbur carpet in the bedrooms. One of the two owners had made some country blue swag curtains that didn't match our style, and there were gold and brass accents throughout. It took a little imagination to see past all the external decor and realize the potential.
Over the last 6 months we have painted inside and out, refloored with travertine and new carpet, put in new baseboards, put lights and fans in most of the rooms, tore out a wet bar and several sheet mirrors, tore out some deteriorating built ins and put shutters on some windows. We have also taken out some trees, put in a swing set, relaid some sod in the backyard, and other cosmetic projects.
I thought it would be fun to show before and after pics of our home. We still would love, God willing, to update the bathrooms, but, for now, they all are shining in all their peach tile and gold fixture glory. We need to take a break from the renovations. Whew! Okay, let's look at some before and after pictures:
This was one of my favorite rooms--light and bright. However, the previous owner had burbur carpet and blue swag curtains hanging. We took out the accordian door between the kitchen and dining room (see barely on the left of the first picture and on the sides of the second picture), took down the curtains and put in wood flooring and high baseboards. We also took out her dated 80's light fixture and put in an updated one. Here is the after:
This picture is at night, so it appears dark, but the room still holds all the orignal lightness and brightness during the day. In fact, taking down the swag curtains really helped make the room appear even bigger. The paint is actually much lighter than it appears in this photo, but it adds enough color to make all the moulding pop. Putting the long, verical mirror on the right hand wall helped the room appear even more open and spacious. It reflects all the natural window light beautifully.
This is the after. Once again, here we are at night, so it appears darker, but it isn't. You can see
our trash hole in the cupbaords. We put travertine on the floors in the kitchen and where the tile was on the fireplace. Since we had dark hardwood in the family room, we put a shaggy, speckled, off white rug in the middle to absorb sound and make it cozy. We painted the trim on the fireplace a white to make it pop. I love how my Ballard's ironwork scroll fit PERFECTLY above the fireplace--I had it in our old house.
Here is the before of our living room. It was very traditional, though it was bright and light. The blue swag curtains were prominent, as was the greenish hued burbur carpet.
Here is the staircase before. It had dated oak wood, peach tile in the entry and greeny burbur carpet going up.
This picture shows the old peach tile well. That is our realtor, Kevin, during our inspection. : ) The wet bar with sheet mirror and mirrored shelves is seen on the back right.
Sorry, it is night again in the afters. We painted the oak wood white, tore out the tile and carpeted the whole upstairs--except bathrooms. We put in taller baseboards too.
This is Carter's room before. They used this as a guest room. The huge bed and set up makes the room look so small. Both Carter and Micah's rooms are naturally dark, and the rooms had NO lighting on the ceiling. Really, both rooms need lights on even during the day.
Carter's room is now a silvery blue on top and a tad darker blue on the bottom. We plan to do white crown moulding and a chair rail in the room. We did get white shutters on the windows. We put in a white fan with downlights to help with the lighting. His furniture he already had is dark, but we made it work. Oh, and the room got new baseboards and carpet. We still need to take out the gold rimmed, mirrored closet doors with white framed mirror doors.
Here is Micah's room. It is a tad bit lighter and bigger than Carter's. Carter chose the smaller room because it was closer to our room--he'll regret that when he is a teenager. They used Micah's room as an office.
Micah's room is soothing in all neutrals. Like his brother, he will get white crown moulding and a chair rail to break up the two tone paint on the walls. We put in larger crown moulding, new carpet and a fan with down lights. The old blinds were replaced with white shutters.
The boy's bathroom was white and sterile. We couldn't remodel the bathroom, but we updated it a little.
We made a beach themed bathroom--painted the same silvery blue as Carter's room. We just had to work with the gold fixtures. We plan to replace it all someday.
The old bonus room had a wet bar and old, old carpet. I loved this room--so big, bright and fun. It screamed playroom!
This room will not win any decorating awards, but it is a perfect playroom. We easily fit all the boys' toys, which is great since their rooms are on the smaller side. We tore out the wet bar before we carpeted. Right now it is toy storage (and my crafting supplies), but someday we hope to make it a built in computer desk for homework, crafting, etc. We could also put in built in bookcases and have a mini library area. There are many options.
In the playroom, we took out the built in that was falling apart. We put in new carpet, added white shutters and tall baseboards. We also put in a new fan with downlights.
My upcoming project in this room is a ginormous bulletin board for the boys' schoolwork and Bible Survey program. I found an easy and cheap way to do this, which I will show you soon.
Well, that is the tour. There were other changes too, but I don't have pictures of everything. You can tell we did a lot of cosmetic changes to the house.
Thanks for reading through this long post! Wow!
I linked this up at: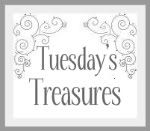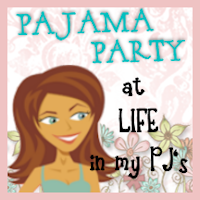 Blue Cricket Designs--link on right side column under link parties where you might find me.