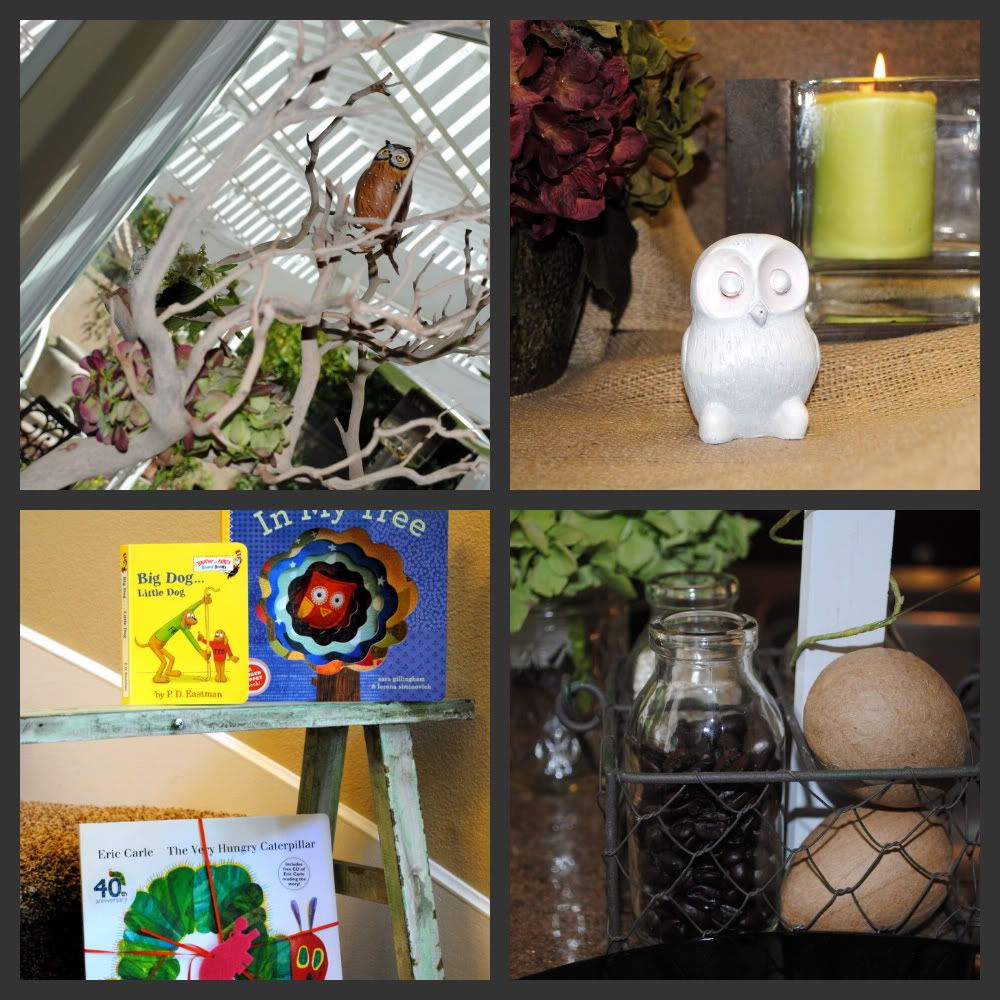 We used owls, eggs and nests throughout, and we collected children's books for her new blessing!
Placecards showed each guest where to sit . . .
Table centerpieces were decorated with fresh hydrangea blooms.
Owl stir sticks . . .
Decorative owls in a "cage" stood over the gift table.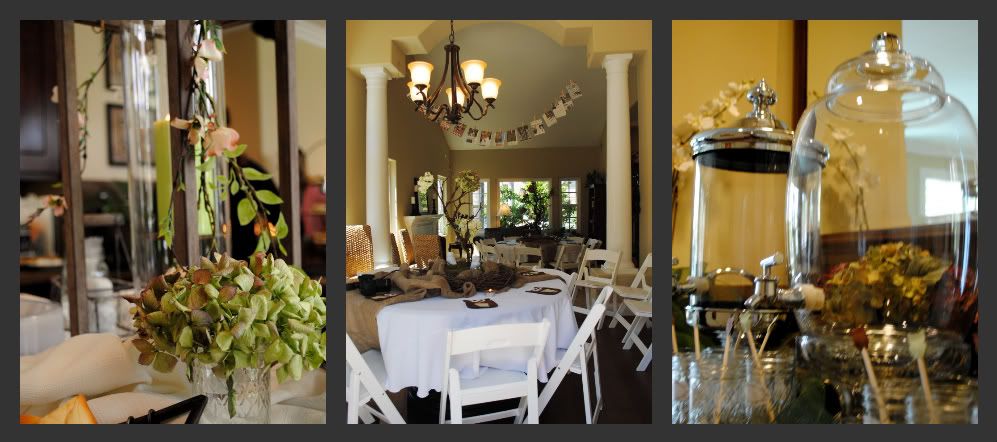 These are the white chocolate dipped pretzel favors. Each one had a green or yellow flower pin attached to the goodie bag.
We all took turns holding one of our other friend, Allison's, newest family member. Newborns are so amazing!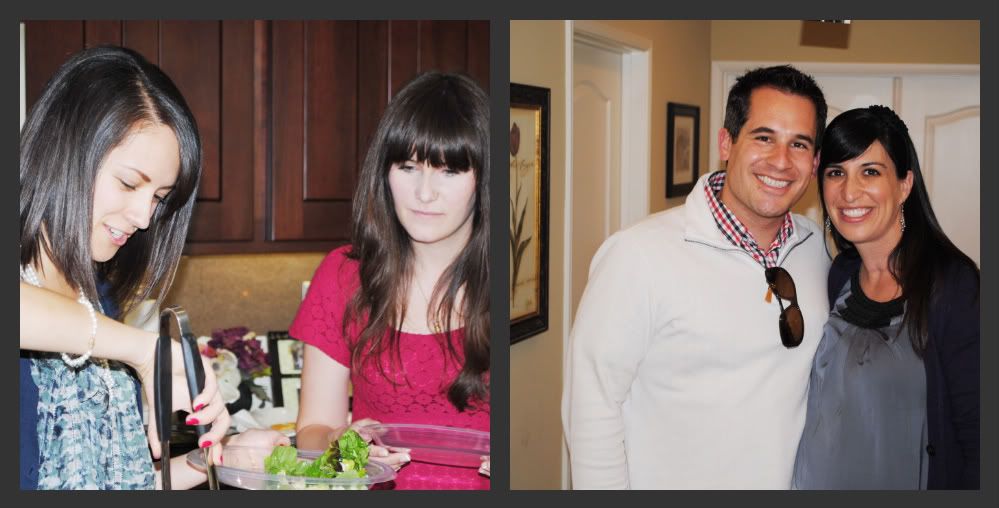 Every guest brought some appetizers or dessert to share. Jenny, the guest of honor, and her awesome hubby, Matt.
Alice was one of the co-hosts with me--she is also an amazing photographer!
Morgan was one of the co-hosts with me. She was so creative with the decor!
Matching/Memory Game. I'll soon give a tutorial on this FUN shower game I got from my friend Jen. I'm the blurry one--not my finest hair or makeup day (always seems to be the case when hosting), so I'm not posting many pics of myself.
Some of the yummy treats . . .
As people brought desserts, we put them on the "dessert tree". It was gorgeous!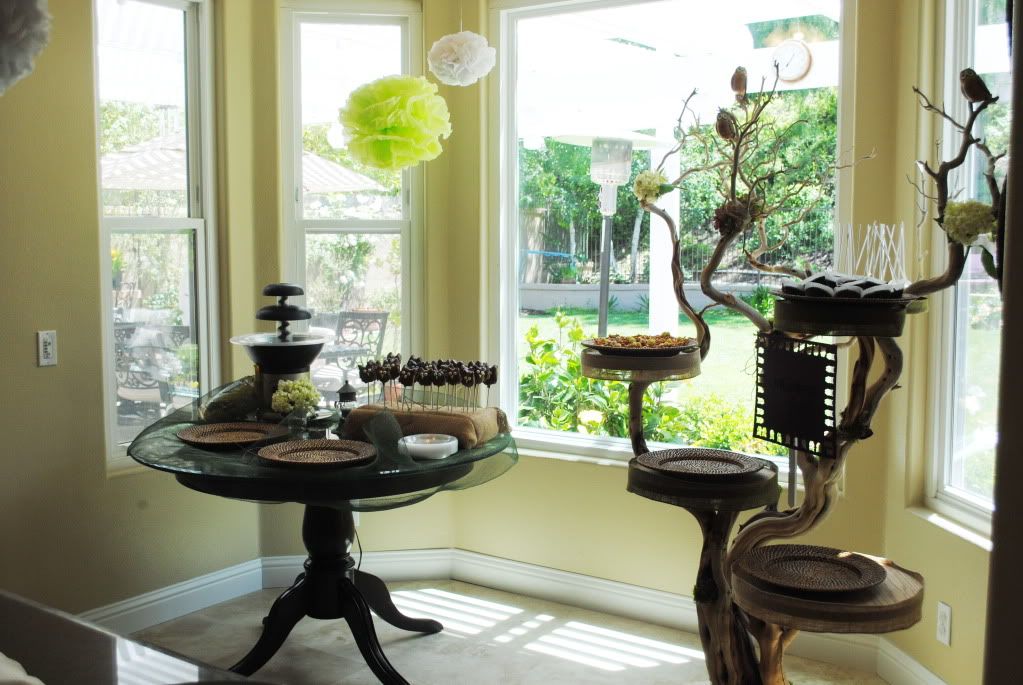 We had so much fun playing with the owl theme. Here are just SOME of the treats. Julie brought owl cupcakes, Morgan made dessert nests, I cooked up some owl cake pops and we had a chocolate fountain--DELICIOUS!
We had three round tables in the house. They fit wonderfully with just a little rearranging of some furniture.
This is the view from the dining room.
The living room . . .
The family room . . .
We love you, Matt and Jenny! We can't wait to meet this blessed baby!