Happy Friday, everyone! Our week was great but a bit crazy--school started for my little kindergartener, my sister in law got engaged, we lost our electricity for a few hours along with the rest of southern California, and we are gearing up for our marriage ministry at church to start up again next week after a summer off from weekly meetings. September is always chalk full of fun!
Enjoy some of the fun ideas and recipes I came across this week! Have a great, creative and fruitful week, everyone!
The
Do It Yourself Divas
gave us a recipe for homemade Mod Podge. This stuff is really pricey at the craft stores, so this is a great idea!
The
Modest Maven
made the cutest boy bibs. These look so easy! You can buy the premade bibs and decorate with a little tie and collar (I use heat transfer fabric since I don't sew a lot). What a cute idea for those baby boys!
Makes and Takes
made a wipe off/write on board from a simple frame and scrapbook paper. This is a really affordable and useful idea! Get an old frame with gladd, add any paper that coordinates with your decor, get an Expo marker, and you are ready to go!
Style Me Pretty
used this cute idea for a wedding, but this would be great at a brunch or dessert get together. Put coffee in cute cups and then add a long stir stick with a donut hole skewered to the top. I love food styling ideas like this--so fun!
Do you have a love for hanging decorations? I do! Whenever I see paper lantern decorations, I am a happy girl. They can be traditionally grouped together on a patio or ceiling, but sometimes a fun idea comes along that is entirely outside the box. This wedding in Laguna Beach was featured on
theknot.com
, and I loved the colors!
I had to share this idea from
Share and Remember
because my son talks about paint toast all the time. He did this in preschool, and I had no idea what he was saying. I thought maybe they put butter on the toast and called it "painting." Now I know what he was saying--he is super excited to do this at home too!
Speaking of toast, I thought I'd go with a breakfast theme for recipes this week. I love breakfast and brunches. These recipes look delicious, so be ready to click and save them to your computer!
The Domestic Momma and Village Cook
took mini muffin tins and made hashbrown baskets with eggs, cheese and bacon. This is serious breakfast deliciousness!
Gimme Some Oven
made a twist on this "Idaho Sunrise" breakfast dish too. This includes baked potato shells filled with baked eggs and bacon. What a great idea!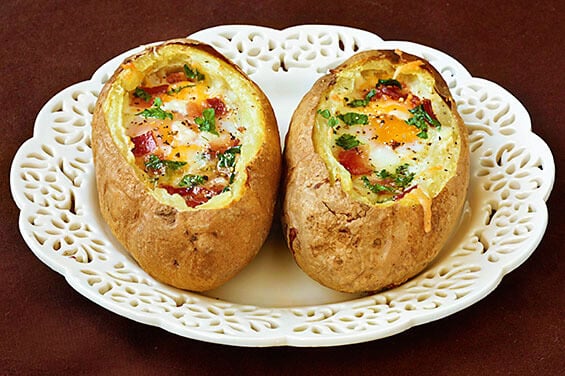 Macheesmo
made a spin on the Egg Mc Muffin. You could send your little one off to school with lots of protein and a full tummy with this fun breakfast.
The Gourmet Traveller
shared delectable bacon hashbrowns. The picture sells it!
Of course, what recipe list would be complete without the
Pioneer Woman
. I love her. This recipe for Monkey Bread is SO simple and involves NO mixing. Seriously, if you don't cook, you can impress your friends with these. My boys would obey me all day if I made these--after the sugar high wore off.